PHILIPS SHAVER SERIES 1000 S1103/02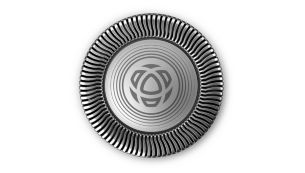 27 self-sharpening blades stay sharp and prevent irritation
Keeps rotating against the cap to guarantee the blades stay sharp and prevent from irritating your skin.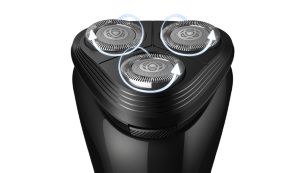 Protective cap avoids getting irritation and nick and cuts
Protective cap that comes between the rotative blades and your face to avoid getting irritation and nick and cuts.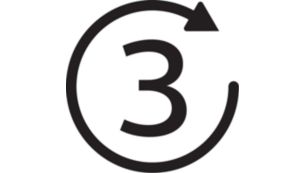 Floating shaving heads adjust to your face and neck curves
The shaver heads float in different directions for an improved hair catching even in areas difficult to reach.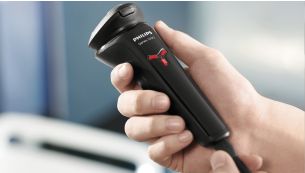 30 minutes of cordless shaving from an 8-hour charge
Shave cordlessly for up to 30 minutes after an 8-hour charge. This shaver only oprates in cordless mode.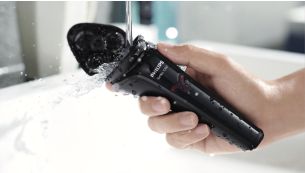 IPX7 water-resistant for easy cleaning
Easily clean under the tap, with the IPX7 water-resistant shaver. The IPX7 rating means that the shaver can be submerged in 1 meter of water for up to 30 minutes.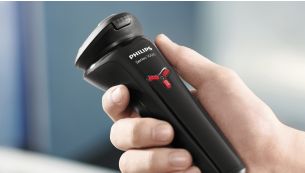 Ergonomic grip for convenient handling
Confidently handle your shaver with the ergonomic design that helps you keep a secure grip as you shave.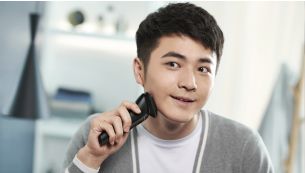 Choose a convenient dry or refreshing wet shave
The wet and dry shaver can be used to your preference. At the sink or in the shower, get a convenient dry shave or pair with your favourite foam or gel for a refreshing wet shave.